A Sweet 2010
Back in high school, I was the editor of our yearbook, and every year we would include an article about the things that had stood out over the past year.Usually it contained the names of popular songs, any major news events, and random entertainment news.
When I started going to Johnson and Wales, my friends and I had similar year-in-review conversations–but they were specific to the food service industry. So in this blog entry, I'd like to sum up the culinary trends of 2010.
Drowning In Cupcakes
In just about every city, both major and minor, cupcakeries have popped up like the sunflowers in my mother's garden.Cupcakes are the latest fad–there are even multiple television shows dedicated to these tiny cakes!–but and I think they will decline in popularity within a year.Personally, I have never understood the attraction of cupcakes or why many people would eat them on a daily basis.Maybe I'm jaded because I've spent so many hours making nothing but cupcake after cupcake.
A Five-Star Fix Up
The public popularity of five-star chefs have risen this year with the airing of Top Chef Masters.Thomas Keller isn't the only widely known name anymore; even my macn' cheese-burning cousin knows the name of the head chef of New York's Ma Peche.Move over Food Network TV stars–you don't have to have your own television show to be a famous chef.
Hamburgers Last Stand
McDonald's and Burger King aren't your only choice for fast food burgers anymore.President Obama's love of the burger joint 5 Guys brought a new desire for all things smash burgers.And along those lines, throughout the past year, thousands of boutique fast food restaurants have opened throughout the nation. As a result, McDonald's has reported less-than-average traffic over the past year.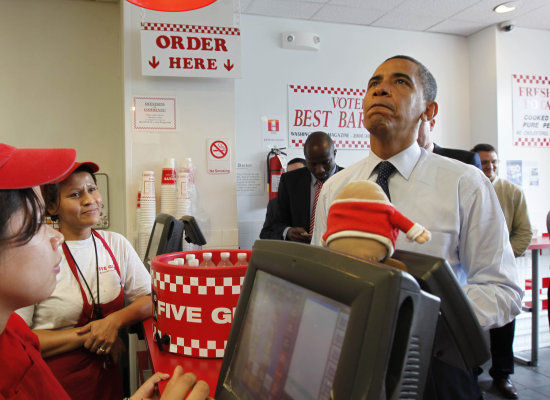 What do you feel were some of the biggest changes and news in the food service industry?Anything you would like to see in the next year?
Browse Culinary Arts Schools & Colleges